Engineered Solutions
Diverters, Pushers, & Gates
Controlling the continuous flow of products through the line is critical to maintain efficiency. Product Flow is achieved using a variety of methods and components depending upon the product, flow path and equipment with which to interface.
Product can be diverted using static guides and plows or dynamic gates and paddles.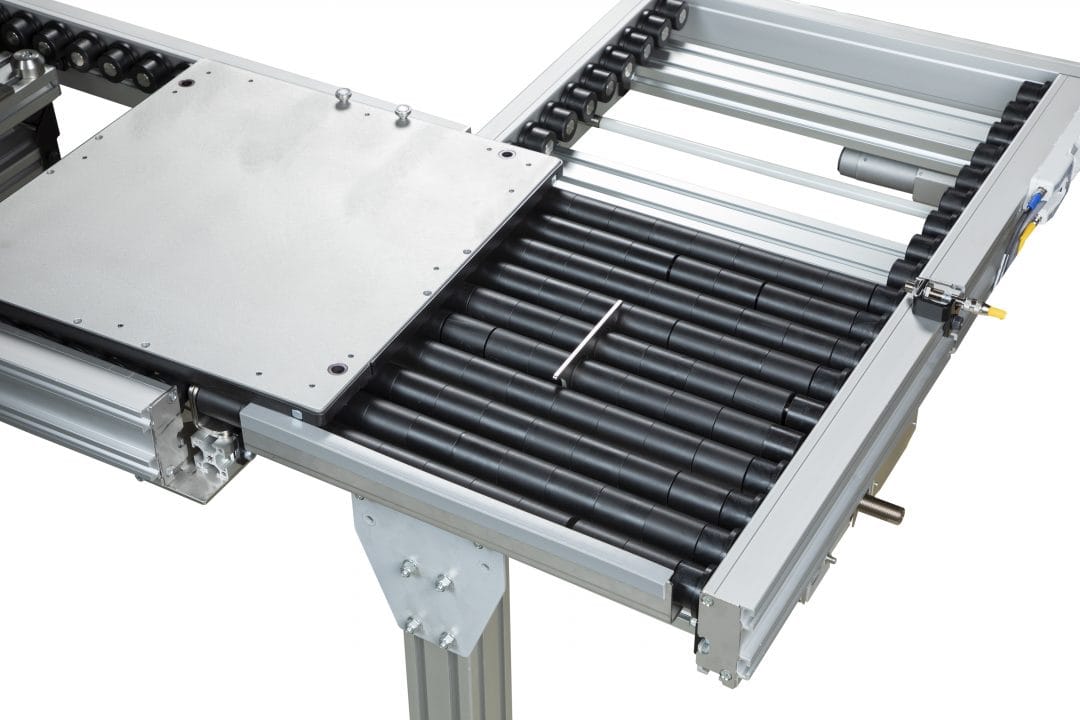 Pushers can be mounted at the side of the conveyor or overhead depending upon the product and stroke length required.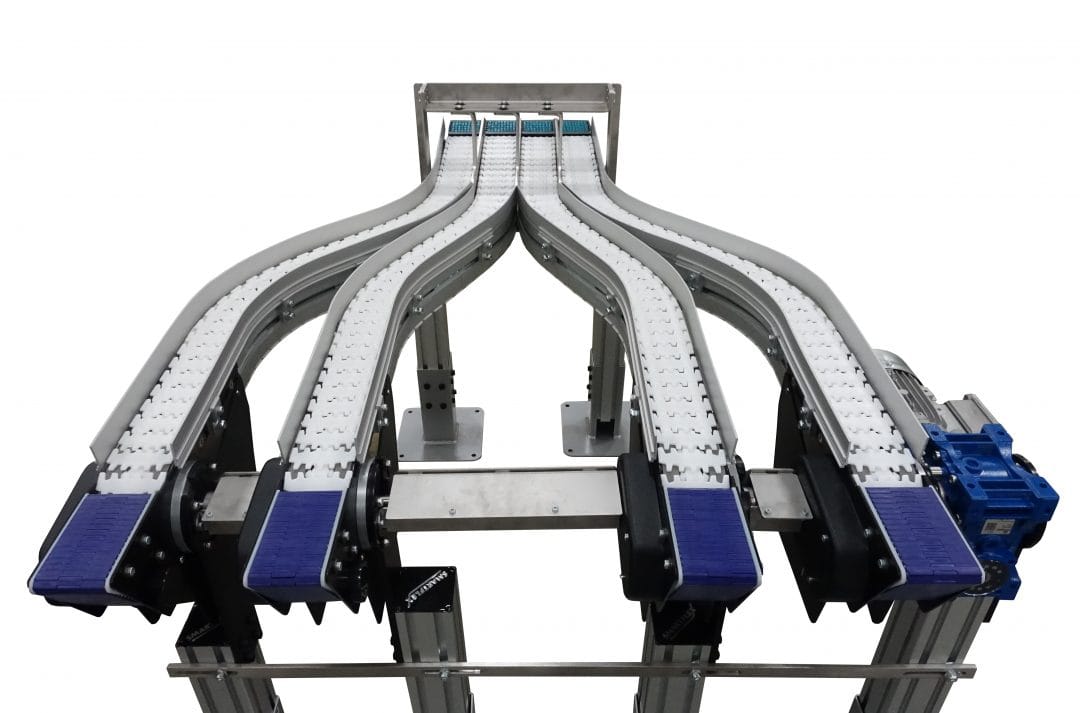 Multiple product lanes can be created across the width of the belt.